Celebrate the Graduate - Jayda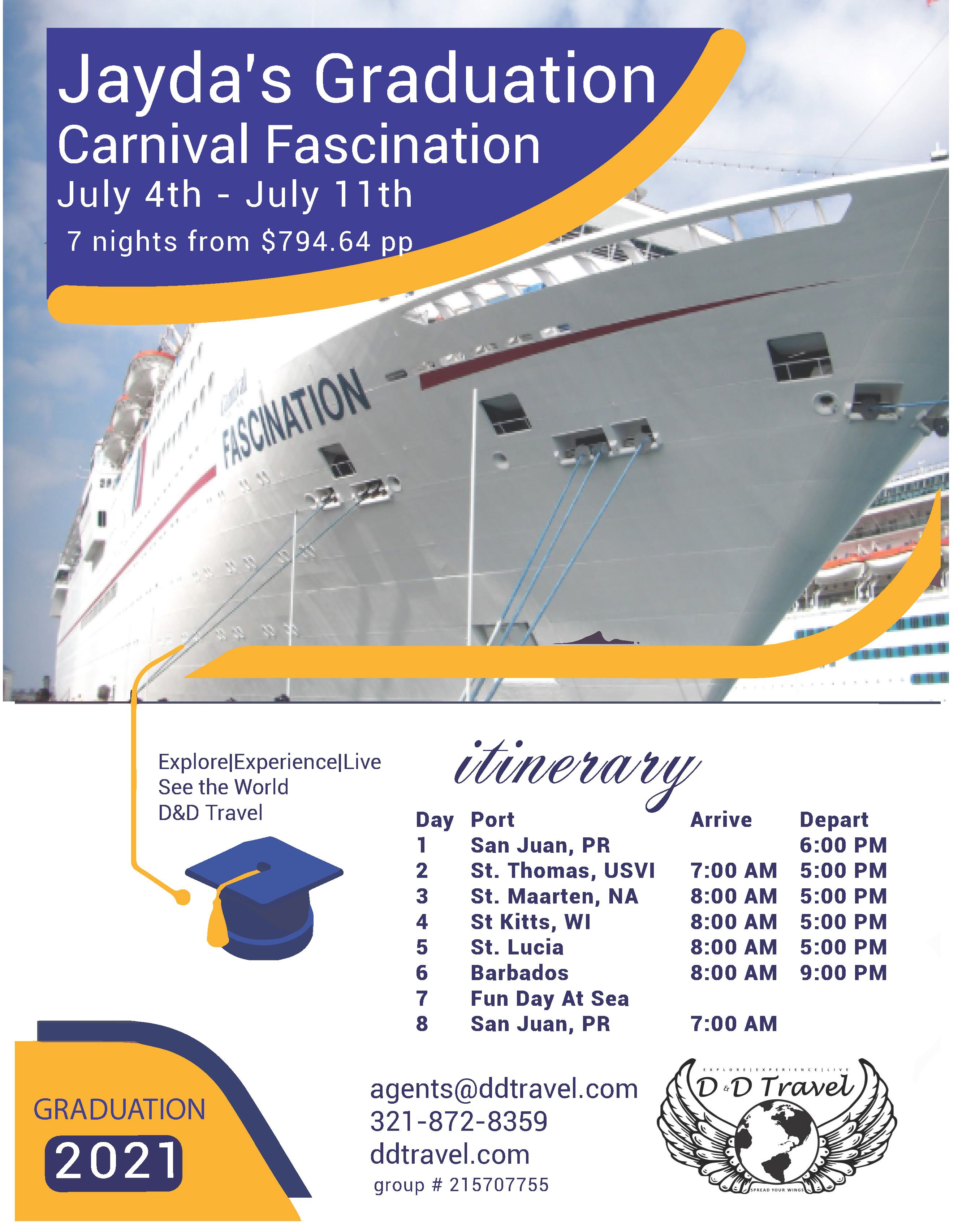 Graduation
A celebration...
A time for looking back on lessons learned, adventures shared, bright moments filled with special meaning.
A farewell...
A time for saying goodbye to old friends, to good times you've known... a time for packing away memories, treasures for
...
About Carnival Cruise Lines

If you're thinking of cruising, there's a very good chance you're considering a Carnival cruise. Growing since our founding in 1972, Carnival Cruise Line — "The World's Most Popular Cruise Line®" — now carries millions of passengers every year. Our newest ship is Carnival Horizon, which debuted in April, and we're introducing the new Carnival Panorama and the totally transformed Carnival Sunrise setting sail in 2019.
In a nutshell… we're all about fun vacations at sea and ashore! A Ca
...
This is an Exclusive Offer

Prices include taxes, fees, & port charges